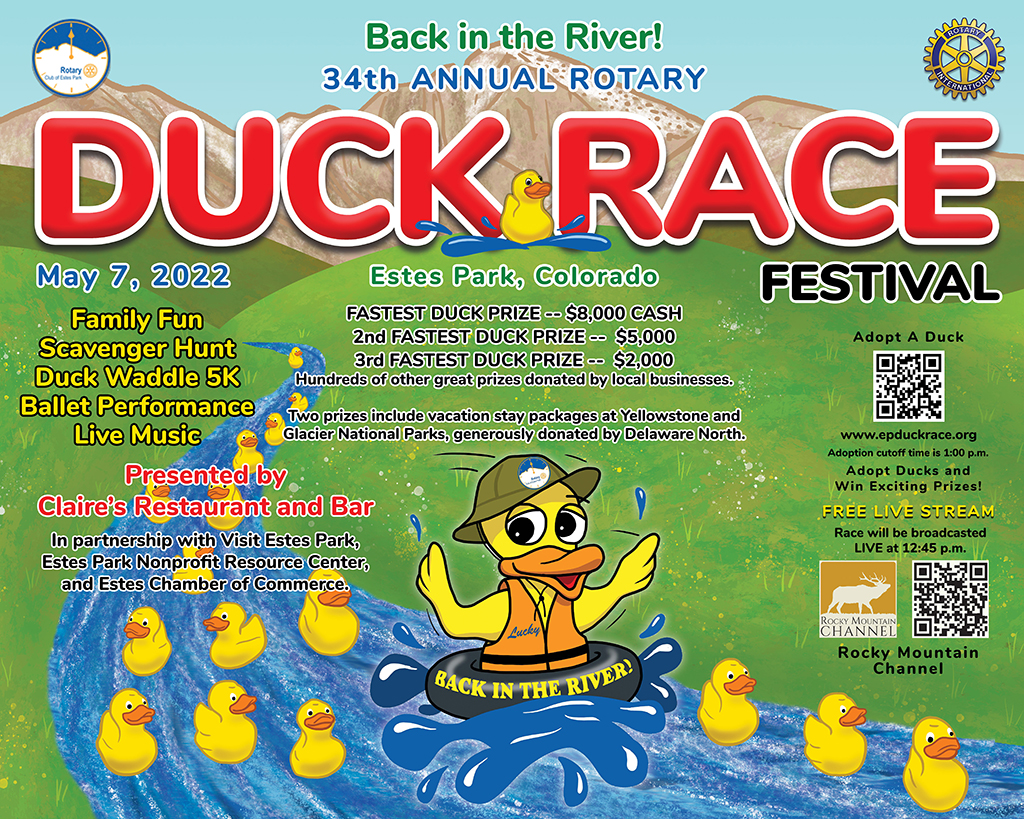 Estes Park Duck Race Festival
Race Day is May 7th, 2022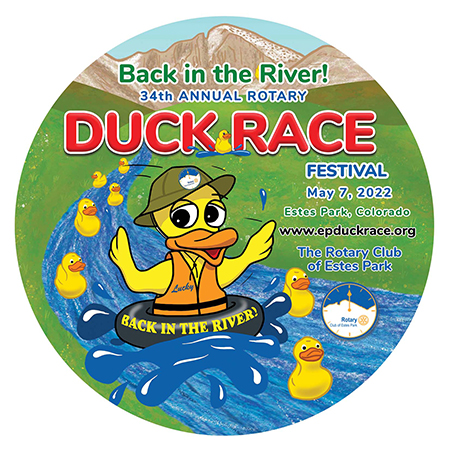 Single Ducks or Quack Packs
Choose between Single Duck Adoptions or Quack Packs!
Quack Pack includes 5 Duck Adoptions all to benefit one organization of your choice.
PLUS get a 6th Adoption (one more chance to win) FREE!
Thank You Duck Race Sponsors!
Our Sponsors are the main support of the Major Prizes. Their generous donations offset many of the costs of operating the Duck Race and help us return $19 of each adoption to the local charities and organizations. Thank you!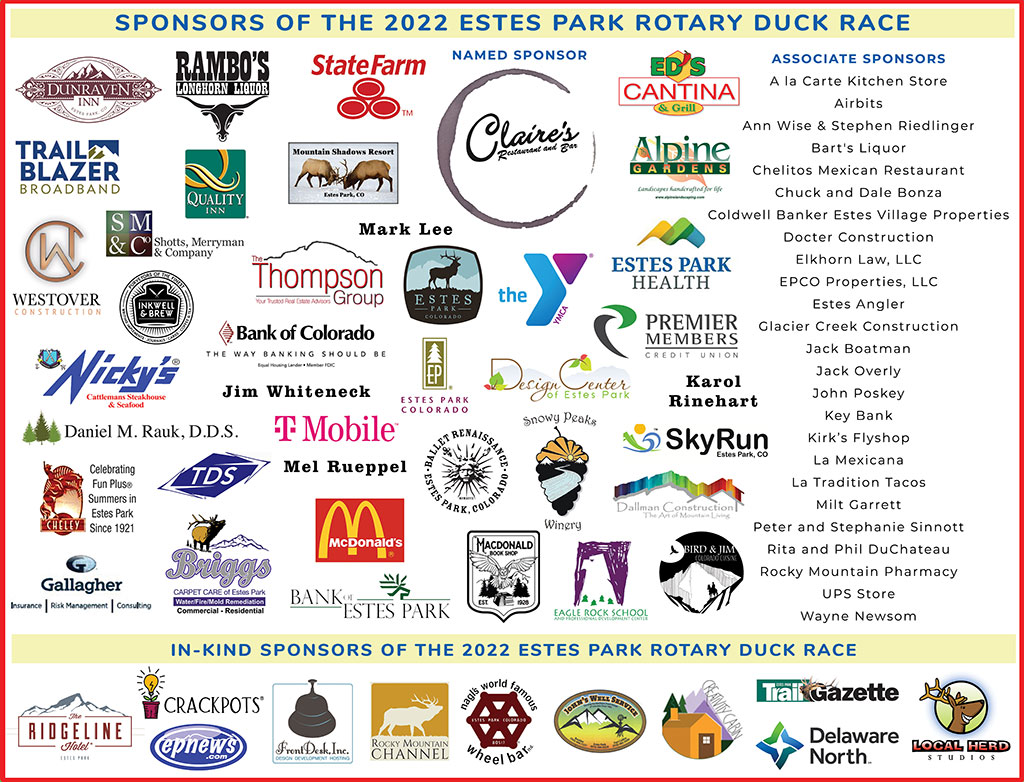 Want to get involved?
Wondering how you can be a part of this amazing cause? Check out our Get Involved page.