Join us Saturday September 19th, 2020!
Are you ready to help local charities that rely on the Duck Race adoptions for funding PLUS get an extra chance to win prizes? Choose a Quack Pack and get 5 Duck Adoptions all to benefit one organization of your choice, PLUS you get an extra duck in the race giving you an extra chance to win! Don't miss out on this opportunity and adopt ducks now…
Estes Park Duck Race Festival
Race Day is September 19th, 2020
With a mixture of regret and excitement, the Estes Park Duck Race Festival Committee has decided to host a virtual experience on Saturday, Sept. 19 instead of an in-person event. Details are being developed that will ensure the race is accessible online, entertaining for those who tune into the livestream, and rewarding for the 67 Participating Organizations that are busy selling Duck Adoptions.
Read more…
The annual Estes Park Duck Race has returned more than $2.4 million to local charities and organizations!
Learn more about our Duck Race Festival…
The process is simple. You adopt a duck for a fee of $20 each ($22 for an online adoption) and $19 for every duck you adopt will benefit one of the charities or groups you select at the time of adoption. The more duck adoptions sold by the individual charities and organizations, the more money they can raise! Our 2019 Duck Race raised over $128,600 for our organizations!
But, that's not the end of the story! The all-volunteer Duck Race Committee has solicited financial support from Major Sponsors and Associate Sponsors. These generous sponsors help us offer fabulous Major Prizes. In addition, our local merchants provide hundreds of wonderful prizes!
Please adopt ducks and help us reach this year's fundraising goal. It's a great community event with entertainment for the entire family, so be sure to be a part of it! See our Duck Race Festival Schedule of Events.
Thank You Duck Race Sponsors!
Our Sponsors are the main support of the Major Prizes. Their generous donations offset many of the costs of operating the Duck Race and help us return an impressive 95% of the adoption proceeds to the local charities and organizations. Thank you!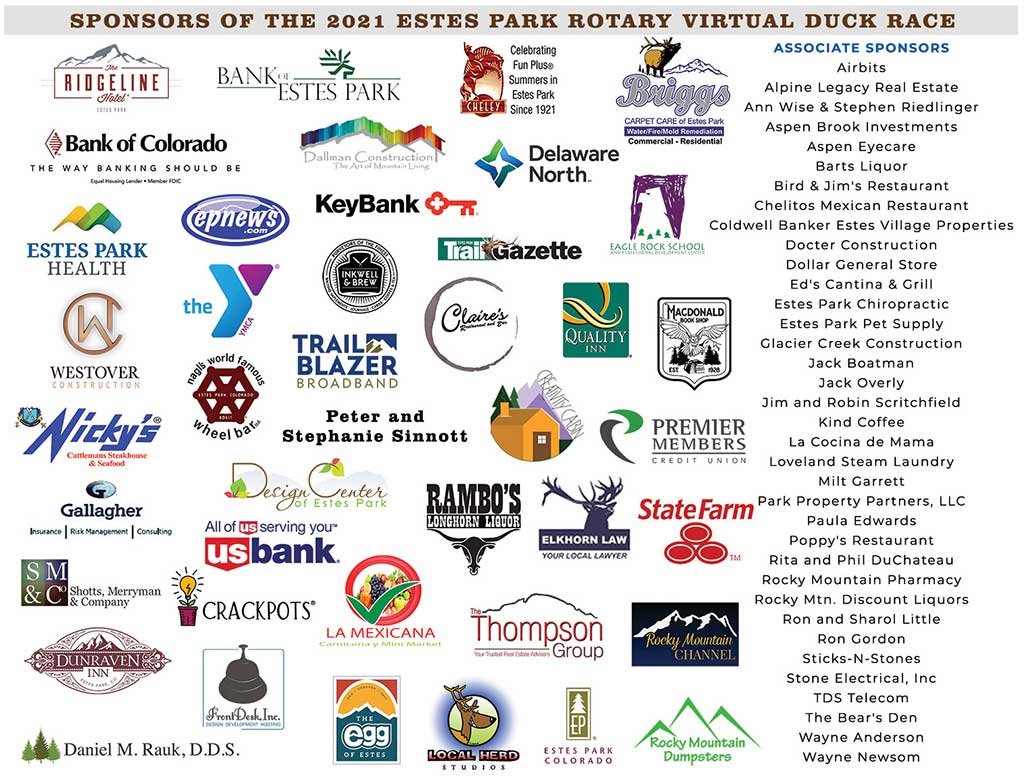 Want to get involved?
Wondering how you can be a part of this amazing cause? Check out our Get Involved page.