Quack! Thank you all who raced this year!
Wondering if you won a prize? See the 2021 Prize Winners!
$118,579 will be distributed to our charitable organizations, thanks to all our racers!
Did you miss the live stream? Want to replay?
You can still see all the action!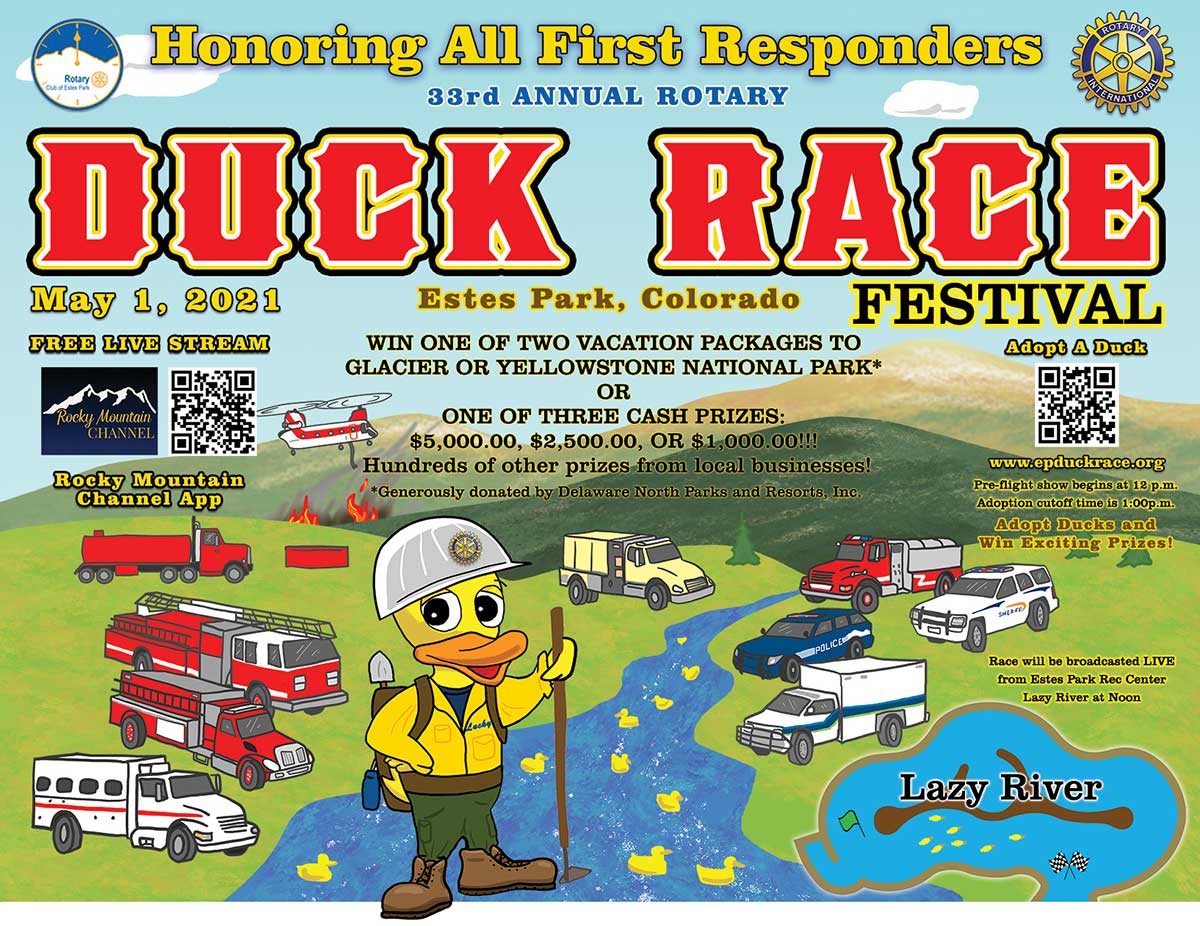 Estes Park Duck Race Festival
Race Day is May 1st, 2021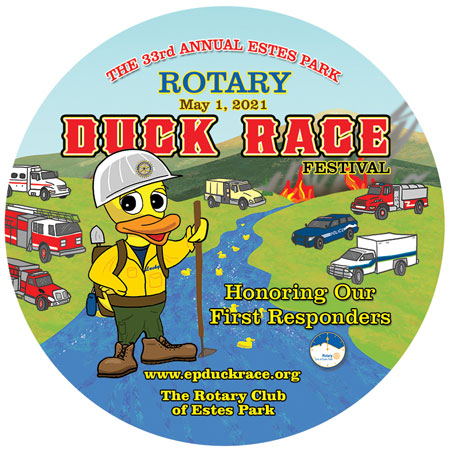 Single Ducks or Quack Packs
Choose your quantity of single Duck Adoptions or Quack Packs!
Quack Pack includes 5 Duck Adoptions all to benefit one organization of your choice.
PLUS get a 6th Adoption (one more chance to win) FREE!
2021 Lazy River Virtual Race!
Join us on Saturday, May 1st, 2021 for the live streamed Estes Park Rotary Duck Race!
More details about the live stream to come. In the meantime, get to adopting those ducks!
Thank You Duck Race Sponsors!
Our Sponsors are the main support of the Major Prizes. Their generous donations offset many of the costs of operating the Duck Race and help us return $19 of each adoption to the local charities and organizations. Thank you!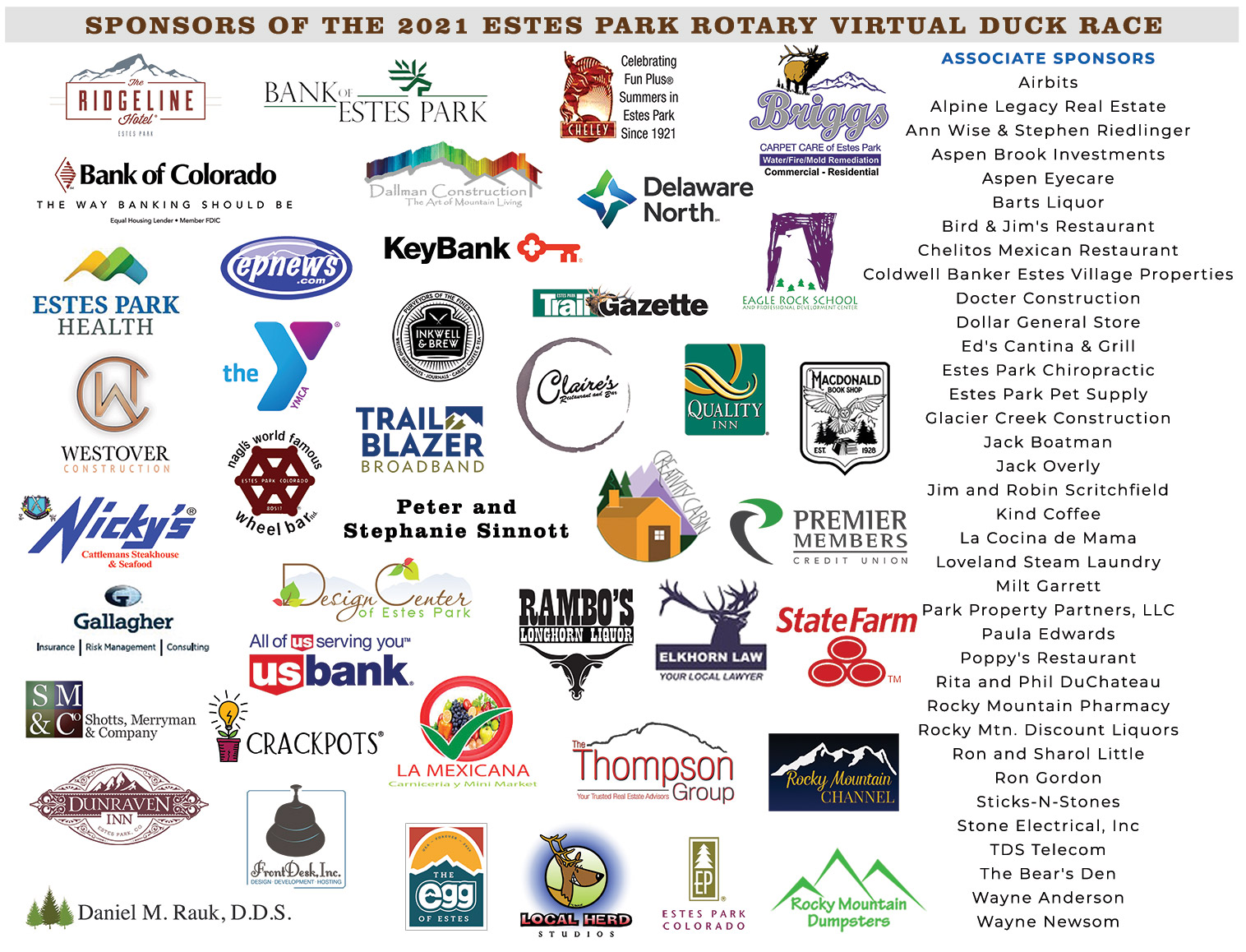 Want to get involved?
Wondering how you can be a part of this amazing cause? Check out our Get Involved page.