Sponsors of the 2021 Estes Park Rotary Duck Race Festival
Our Major Sponsors are the main support of the Major Prizes.
The generous donations of the Sponsors of the Duck Race help us return $19 of each adoption to local Organizations and Charities.
We appreciate our wonderful Duck Race Festival Sponsors!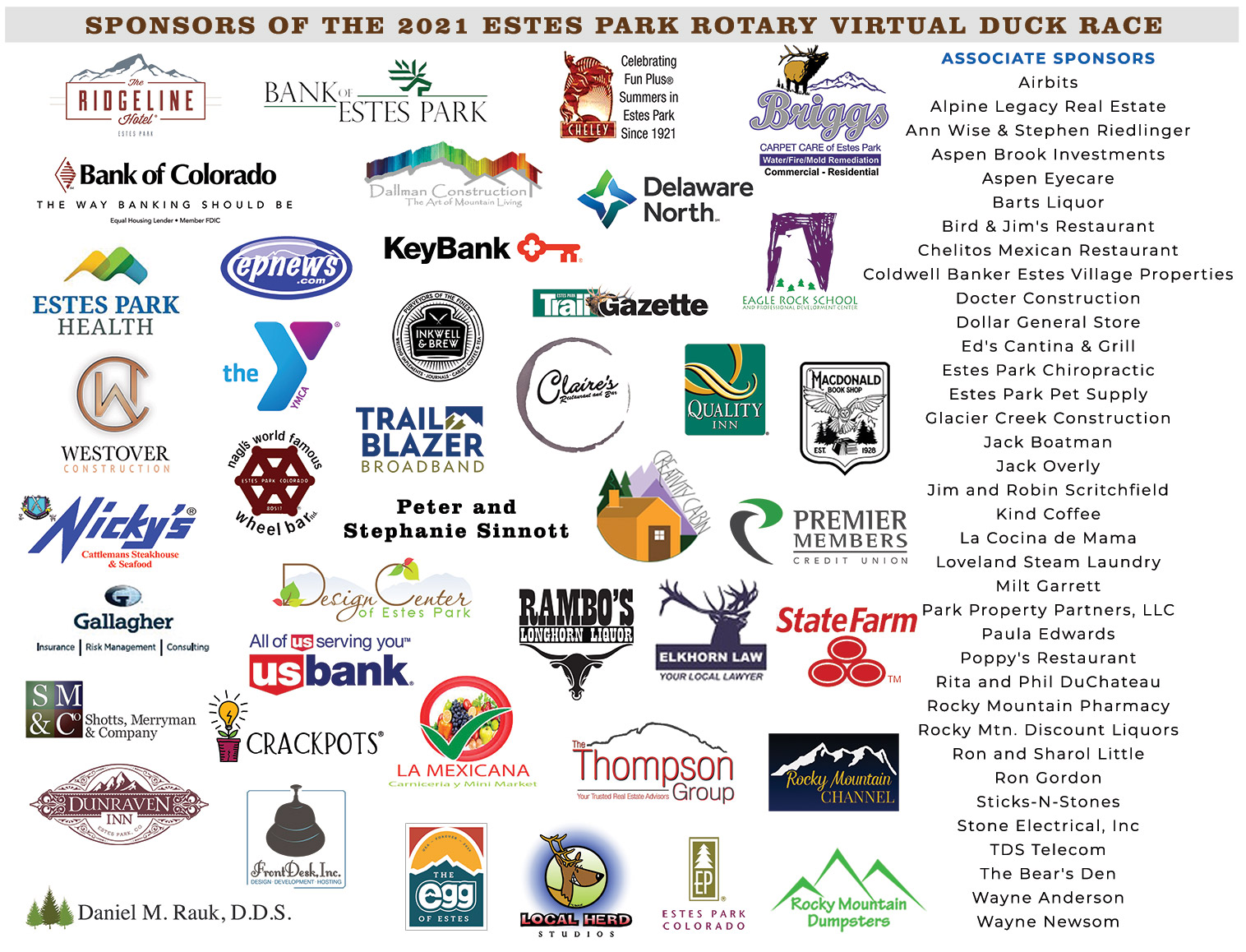 ---
Thank You Major Sponsors
Peter and Stephanie Sinnott
---
Thank You Associate Sponsors
Jack Overly
Jack Boatman
Jim and Robin Scritchfield
Milt Garrett
Park Property Partners, LLC
Paula Edwards
Rita and Phil DuChateau
Ron and Sharol Little
Ron and Vivian Gordon
Stone Electrical, Inc
Wayne and Judy Andersen
Wayne Newsom
---
Want to get involved?
Wondering how you can be a Sponsor? Check out our Get Involved page.