Adopt Ducks!
Due to the COVID-19 outbreak, the Rotary Club of Estes Park has decided to postpone this year's Duck Race Festival by several months. While it's too early to announce a new date, Duck Race planners hope to announce a mid-August date. Duck adoption sales, which began in late February, will continue with paper forms and online purchases at epduckrace.org until Race Day.
2020 Duck Adoptions
Estes Park Duck Race Festival charities receive 95% of the money collected from the adoptions.
Joy . . . that feeling of wonderful delight you receive when you do something for others . . .
and it ends up making you feel joyful as well!
The essence of the Rotary Duck Race Festival is to support PEOPLE HELPING OTHER PEOPLE . . . 
The way it works is simple:
Adopt a Duck or many Ducks.  Maybe win an awesome prize?
But most importantly, help a cause that you care about.
 And consider . . . the more Duck Adoptions you purchase . . .the more JOY you spread around!










---
How to Adopt Ducks
1. Click "Order Now" button below.
2. Choose your quantity of adoptions and click "Check Out" button.
3. Put in your information.
4. For each adoption, please provide whose name we can put the adoption (great gift idea!).
5. For each adoption, choose what charity your adoption will benefit.
6. Finish your order and check your email for confirmation to keep for your records.
**You do not need to be present for the race.**
7. Check back after Race Day to see if you won! Prize winners will be posted on this website and also will be notified by email.
---
Thank you for participating!
Thank You Duck Race Sponsors!
Our Sponsors are the main support of the Major Prizes. Their generous donations offset many of the costs of operating the Duck Race and help us return an impressive 95% of the adoption proceeds to the local charities and organizations. Thank you!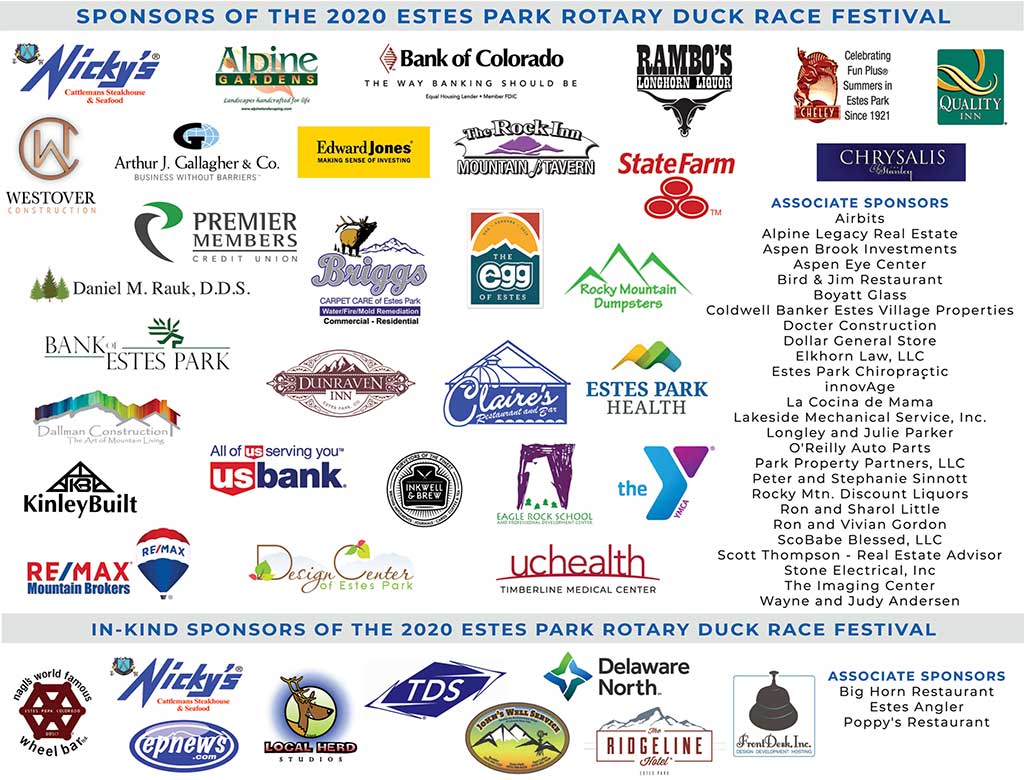 Want to get involved?
Wondering how you can be a part of this amazing cause? Check out our Get Involved page.