Duck Race Festival Schedule
Duck Race Day Postponed Until Summer 2020
Due to the COVID-19 outbreak, for the first time in our 32-year history, thousands of little yellow plastic ducks are patiently waiting to hear if they will get their feathers wet in the Fall River on Saturday, Sept. 19, or race down a "virtual" river. With this new race date, we continue a tradition started in 1989 to support the local charities of the Estes Valley. We will still be holding an event, either physically or virtually! If we are able to gather physically at that time, the events schedule will be as follows below. However, we are still unsure if that will happen due to COVID-19 concerns. Read more…
So much happens on Race Day! Duck Waddle 5k Race, Live Entertainment, and Interactive Children's games! See the full schedule below.
Adopt your ducks and come enjoy our Duck Race Festival!
*Schedule are subject to change.* Please check back for more Race Day info.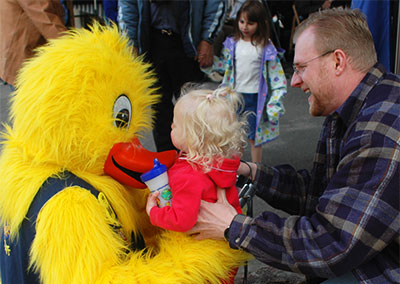 Schedule of Events:
9:00 a.m. – Duck Waddle 5K Race (Go to http://estesparkrunning.org/our-races/duck-waddle-5k/ for more info on the 5k Waddle.)
10:00 a.m. – 12:00 p.m. – Festival at George Hix Memorial Riverside Plaza and Nicky's Steakhouse on Fall River Road
Duck Adoptions Sales end at NOON
1:00 p.m. – START LINE – Ducks drop at Nicky's Steakhouse On Fall River Road
1:30 – 4:30 p.m. – FINISH LINE – George Hix Memorial Riverside Plaza. Festival continues with live commentary on the River, Musical Entertainment, and Family Fun!  Winners are Posted on the Prize Board at the Wheel Bar.
Adoptions sold until noon on Race Day at various locations in the schedule of events as well as Duck Central and The Estes Park Visitor Center, or get ahead of the flock and purchase Duck Adoptions on-line now!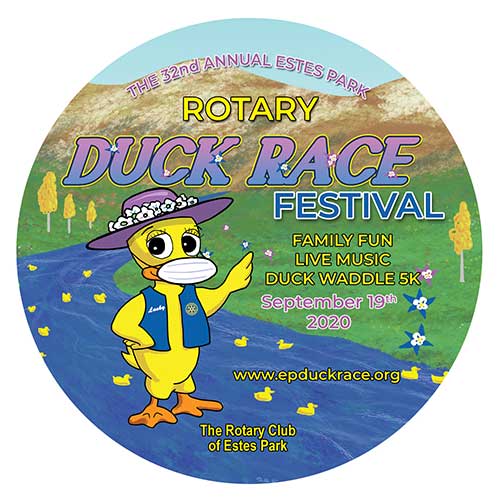 Estes Park Duck Race Starting Line
Nicky's Resort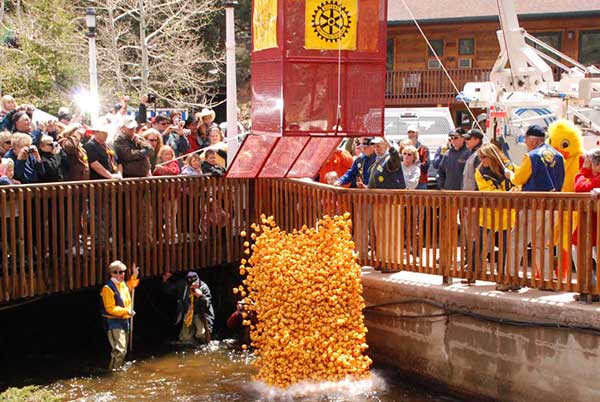 Estes Park Duck Race Finish Line
George Hix Plaza (Near the Wheel Bar)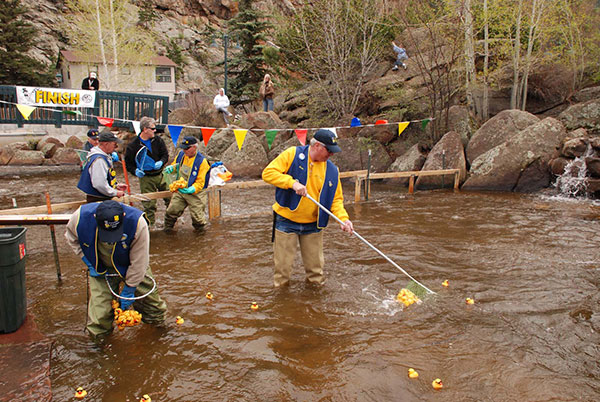 Thank You Duck Race Sponsors!
Our Sponsors are the main support of the Major Prizes. Their generous donations offset many of the costs of operating the Duck Race and help us return an impressive 95% of the adoption proceeds to the local charities and organizations. Thank you!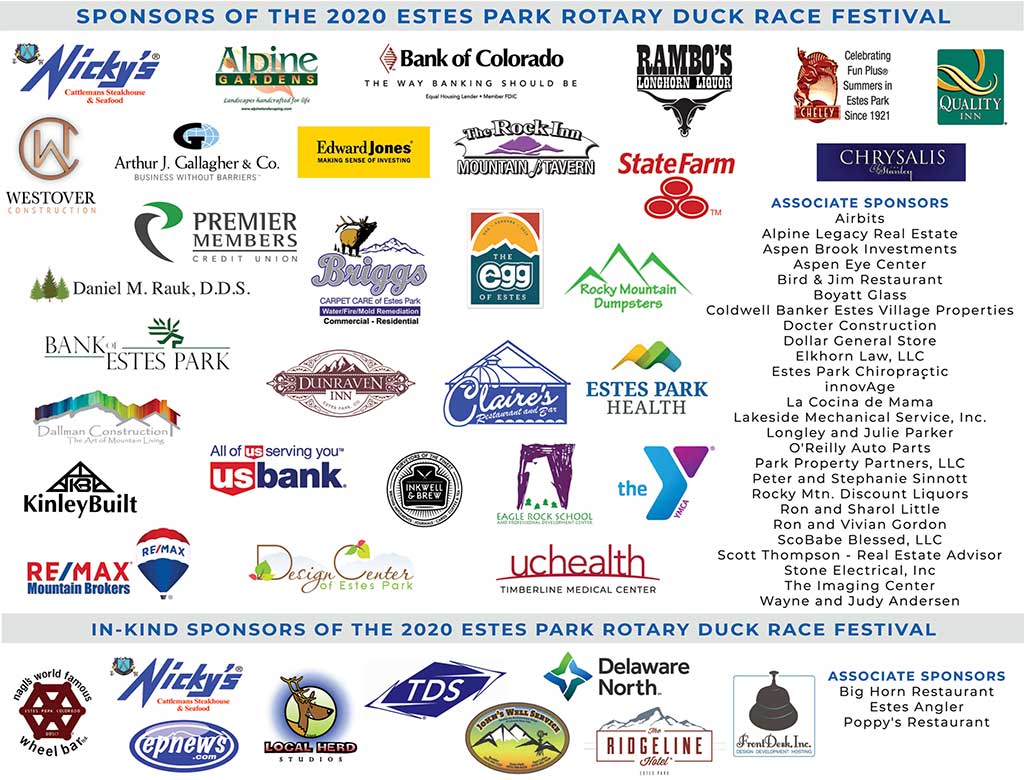 Want to get involved?
Wondering how you can be a part of this amazing cause? Check out our Get Involved page.