Duck Race Festival Schedule
Check back for 2019 info!
Race Day Saturday, May, 5th, 2018
So much happens on Race Day! Duck Waddle 5k Race, Beer Garden, Food Vendors, Live Entertainment, and Interactive Children's games! See the full schedule below.
Adopt your ducks and come enjoy our Duck Race Festival!
*Schedule maybe subject to change.* Please check back for more Race Day info.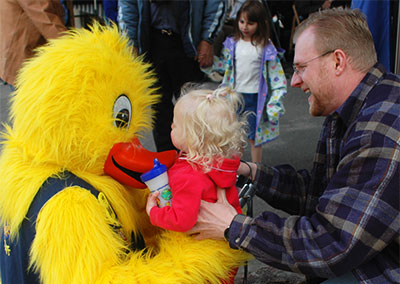 Schedule of Events:
Adoptions sold until noon at various locations in the schedule of events.
9:00 a.m. – Duck Waddle 5K Race (Go to http://estesparkrunning.org/our-races/duck-waddle-5k/ for more info on the 5k Waddle.)
10:00 a.m. – 12:00 p.m. – Participating Organizations and Charities sell Duck Adoptions in Bond Park.
10:00 a.m. – 4:00 p.m. – Bond Park Festival with Live Entertainment, Food Vendors, Beer Garden, and Fun Family Activities
11:30 a.m. – Starting Line at Nicky's Resort with live music and Duck Adoption sales
1:00 p.m. – Official Duck Race Drop at Nicky's Resort!
1:30 p.m. – Watch the Winning Ducks cross the Finish Line near the Wheel Bar in George Hix Riverside Plaza
1:30 – 4:00 p.m. – Stay the afternoon to enjoy the Festival with live music, food, and activities in Bond Park and George Hix Riverside Plaza.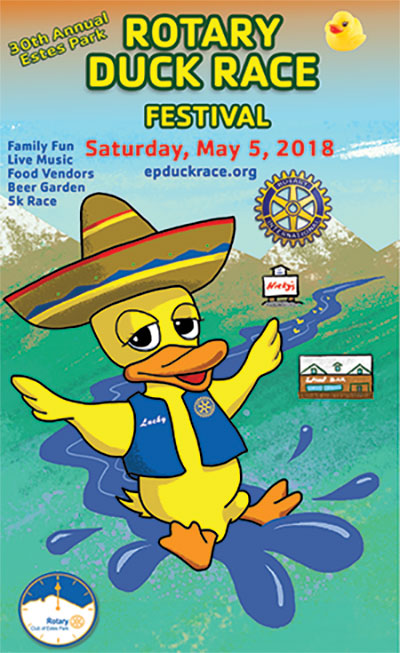 The annual Estes Park Duck Race Festival will begin at 8:30 a.m. on Saturday, May 5, with the Estes Park Running Club's 5K Duck Waddle, a family fun run and race. At 10 a.m., Duck Race Festival charities will welcome duck fans to Bond Park for interactive activities, music, and duck adoption sales. Action will move to the starting line at Nicky's Resort on Highway 34 around 11:30 a.m. Thousands of little yellow ducks will drop into Fall River and float about 2 1/2 miles to Riverside Plaza downtown. There, they will be fished out of the river by volunteers and cheered by the crowd at the finish line. Each adopted duck is assigned a number, and hundreds of prizes will be awarded.
---
Estes Park Duck Race Starting Line
Nicky's Resort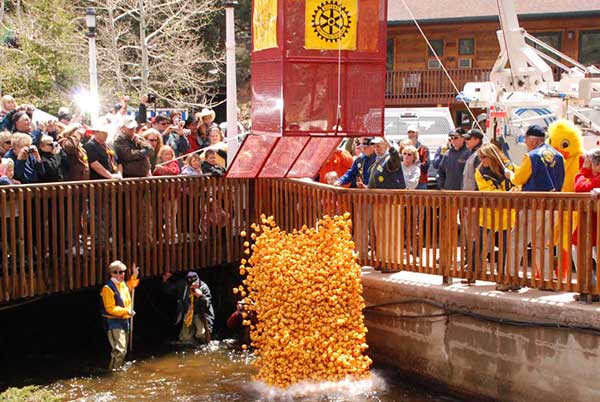 ---
Estes Park Duck Race Finish Line
George Hix Plaza (Near the Wheel Bar)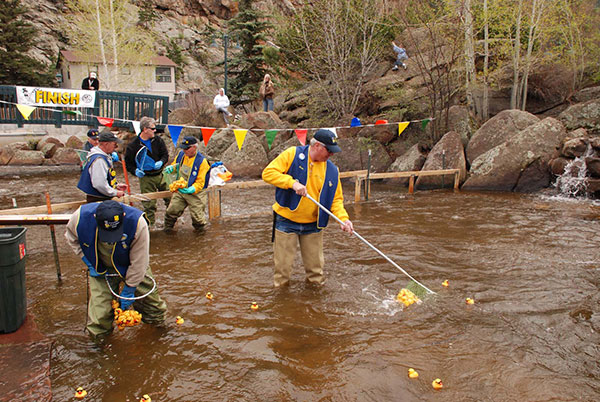 Thank You Duck Race Sponsors!
Our Sponsors are the main support of the Major Prizes. Their generous donations offset many of the costs of operating the Duck Race and help us return an impressive 95% of the adoption proceeds to the local charities and organizations. Thank you!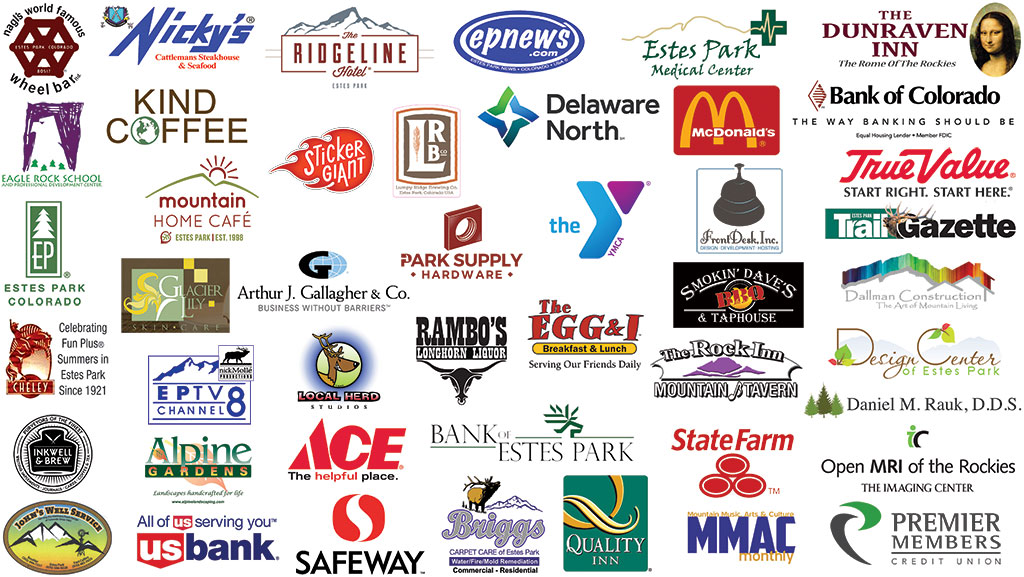 Want to get involved?
Wondering how you can be a part of this amazing cause? Check out our Get Involved page.