Duck Race Festival Schedule
Duck Race 2020 goes Virtual!
With a mixture of regret and excitement, the Estes Park Duck Race Festival Committee has decided to host a virtual experience on Saturday, Sept. 19 instead of an in-person event. Details are being developed that will ensure the race is accessible online, entertaining for those who tune into the livestream, and rewarding for the 67 Participating Organizations that are busy selling Duck Adoptions.
Read more…
So much happens on Race Day! Duck Waddle 5k Race, Live Entertainment, and Interactive Children's games! See the full schedule below.
Adopt your ducks and come enjoy our Duck Race Festival!
Virtual Schedule of Events Coming Soon:
*Schedule are subject to change.* Please check back for more Race Day info.
Estes Park Duck Race Starting Line
Nicky's Resort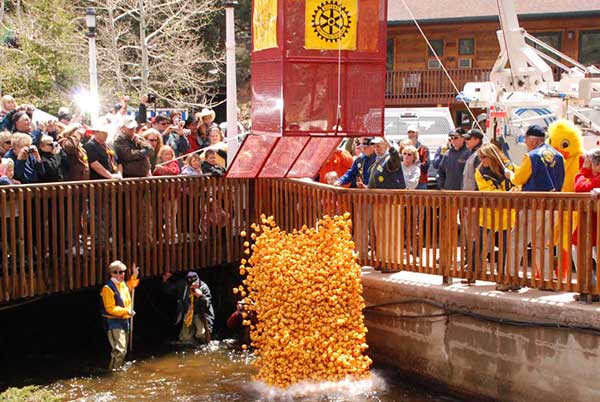 Estes Park Duck Race Finish Line
George Hix Plaza (Near the Wheel Bar)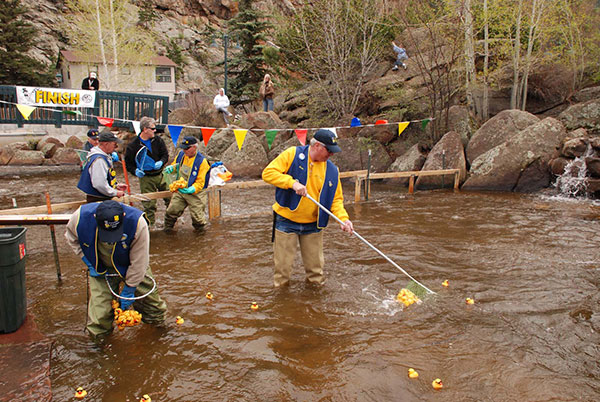 Thank You Duck Race Sponsors!
Our Sponsors are the main support of the Major Prizes. Their generous donations offset many of the costs of operating the Duck Race and help us return an impressive 95% of the adoption proceeds to the local charities and organizations. Thank you!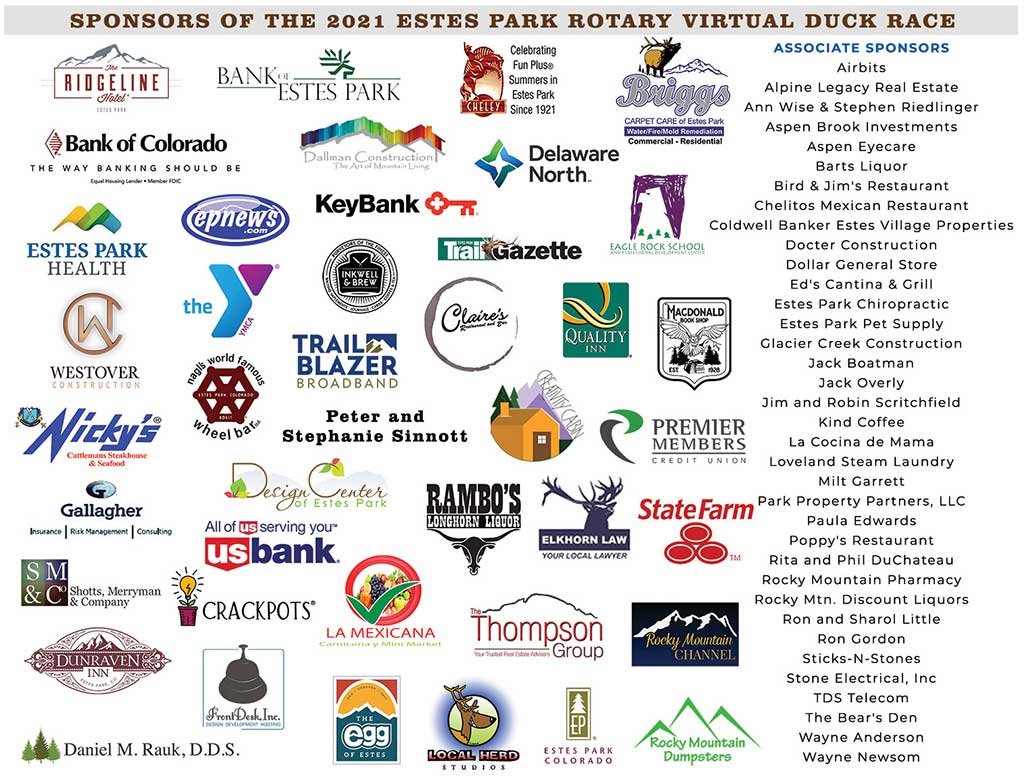 Want to get involved?
Wondering how you can be a part of this amazing cause? Check out our Get Involved page.