Duck Race Festival Schedule
Saturday, September 19th, 2020
11 a.m. Pre-Flight Show
12:40

 p.m.

 Live Show
1

 p.m.

 Duck Adoption Cut Off

The Duck Race begins at 11 a.m. with a Pre-Flight Show featuring interviews, clips from historic footage, and appearances by mascot Lucky Duck and 'Big Duck' Karen Thompson, the leader of the 2020 flock. Sponsors of the race will be recognized, and Duck Adoptions will be encouraged. At 12:40 p.m., the broadcast will go live from the studios of Channel 8 with several socially-distanced presenters guided by Mollé and Production Manager Sean Doherty.
Thank You Duck Race Sponsors!
Our Sponsors are the main support of the Major Prizes. Their generous donations offset many of the costs of operating the Duck Race and help us return an impressive 95% of the adoption proceeds to the local charities and organizations. Thank you!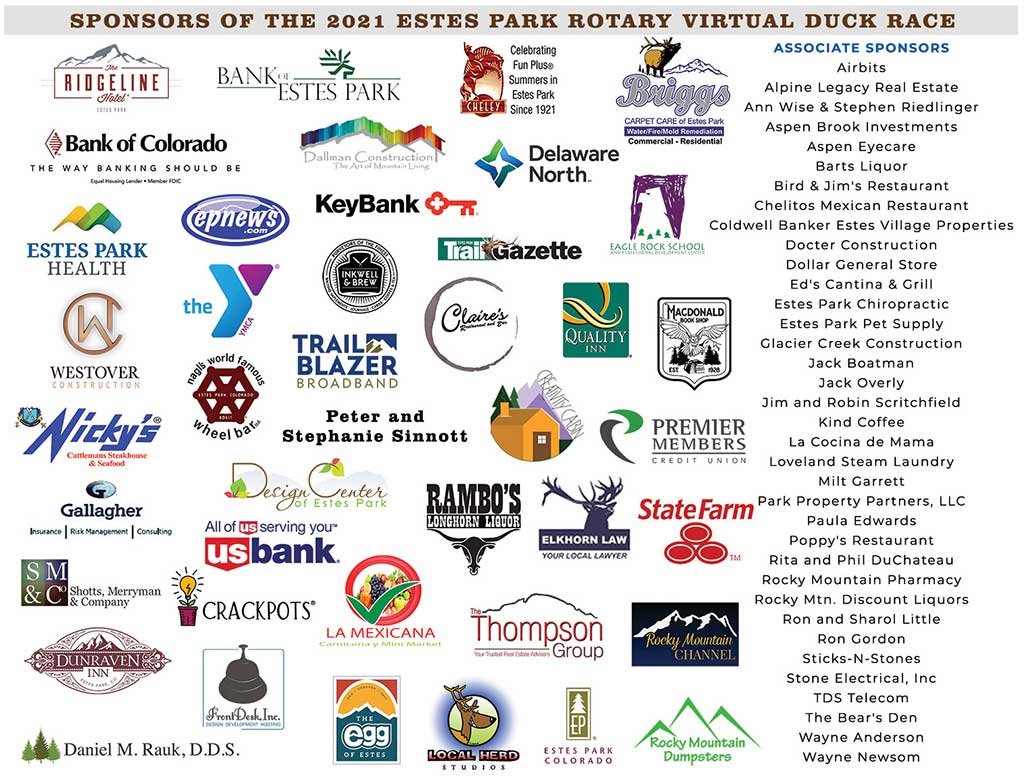 Want to get involved?
Wondering how you can be a part of this amazing cause? Check out our Get Involved page.