Named Sponsor: Claire's Restaurant and Bar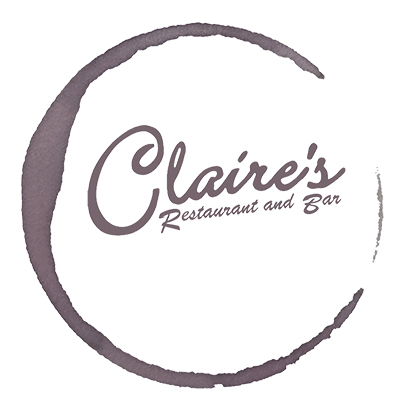 For the first time in its 34-year history, the Estes Park Rotary Duck Race Festival has a Named Sponsor: Claire's Restaurant and Bar.
This generous sponsorship makes it possible for duck adoption sales to be promoted on the Rocky Mountain Channel from April 18 until Race Day and for the Duck Race to be live-streamed with no net cost to the Duck Race.
A 60-second spot will feature Lucky Duck, the race's mascot, footage from past races and Claire Ray, owner of Claire's Restaurant and Bar. The spot will run several times each day. Race day will be streamed live and will include race day entertainment and the action at the finish line.
"We are hoping that the coverage this year on the Rocky Mountain Channel will result in increased duck adoption sales," said Beth Weisberg, Big Duck for the 2022 festival. "The more ducks that are adopted, the more money goes to the charitable and non-profit organizations selected by the duck adoption purchasers."
Nick Mollé Productions, which operates the Rocky Mountain Channel, contributed in-kind to help make this promotion possible. "We have been filming the Duck Race since 1993 and are very proud to partner with this profound charitable event. Not only does it raise money, but it kicks off the season with a representation of the warm, friendly, fun personality of our community." Said Nick Mollé, President of Nick Mollé Productions.
Claire's Restaurant and Bar, located at 225 Park Lane, is celebrating its 30th anniversary in Estes Park this year. Featuring all natural meats and locally sourced produce, Claire's is known for its wild game meatloaf and smoked salmon, and mimosas and Bloody Marys are customer favorites. Claire's has a covered and heated patio for those wanting to dine outdoors. "Claire's is well known for its long history of giving back to the community," said Scott Thompson, Duck Race Sponsorship Chair. "We appreciate their generosity in being our 2022 Named Sponsor."
Major Sponsors and Associate Sponsors are still being sought, according to Thompson. All sponsors who have donated by March 15, 2022 will be recognized on Duck Race posters and in press releases. Major Sponsors contribute $500 or more, and Associate Sponsors contribute $100 – $499. To support the Duck Race as a sponsor, contact Scott Thompson at Sponsors@EPDuckRace.org or 970-590-9941.
The Estes Park Rotary Duck Race Festival is held annually on the first Saturday in May. The Annual Duck Race continues a tradition started in 1989, which has returned nearly $3 million to local Estes Park charities and groups. 2022 marks the 34th annual Duck Race.